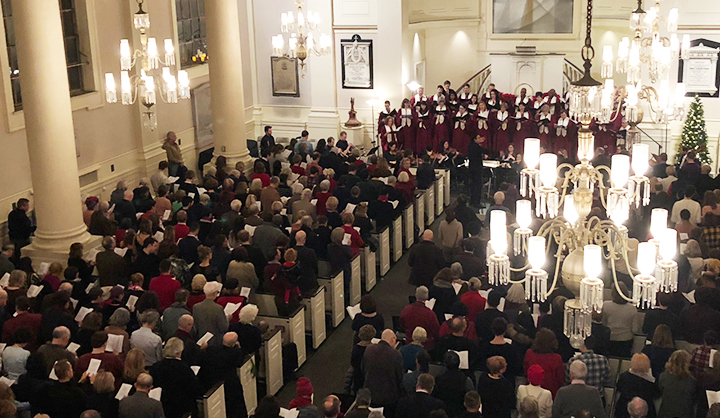 We gather together in spiritual community because we need constant reminders of what matters most in life. In a world of heartbreak and dehumanization, our congregations and communities call us to our better selves. We learn to live with more wisdom, more connection, and more compassion.
Our Worship Services are weekly reflections that weave together our own thoughts and experiences with music, beauty, poetry, and words that both comfort and challenge. Our programs for all ages inspire us, and awaken us to our capacities to make a difference in our own lives and in the world.
We are inspired not just by religious sources but by the people with whom we journey: the diverse and spirited Unitarian Universalists.
Connect with us to join in.
The typical Sunday schedule from September-May:
Service at 10:00 a.m. in the Sanctuary
Service at 11:15 a.m. in the Sanctuary
Coffee Hour at 12:15 p.m. in Reidy Friendship Hall
During the summer months, we hold one service at 11:15 a.m. in Reidy Friendship Hall (Memorial Day Weekend through Labor Day Weekend).


Worship for Children and Youth
Children's worship for all children and youth through 6th grade is in the Chapel on Sundays from 11:00 to 11:15 a.m. There is only one chapel service each week except the first Sunday when we join the rest of the congregation for the Story for All Ages.
Chapel is led by Tracy Sprowls, Assistant Minister of Lifespan Faith Formation and other Worship Leaders on staff, with guest appearances by All Souls ministers. These services are an opportunity for the children of the Religious Education Program at All Souls to experience age-appropriate worship centered around themes. Our themes for Worship honor the precious gift of religious community. In religious community we find values and questions that are rarely encountered elsewhere in our lives. These values and questions push us, ground us, and remind us who we most deeply are.
For more information about the Religious Education Program for Children and Youth, learn about it here or contact Tracy Sprowls or call (212) 535-5530.