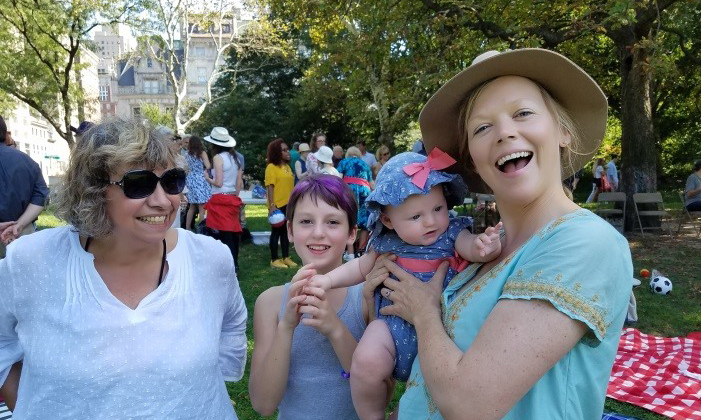 WELCOME TO ALL SOULS RELIGIOUS EDUCATION!
The dynamic Religious Education Program at All Souls is where children, youth and families come together to build community dedicated to our mission of spiritual growth. Each Sunday, a team of teachers, parents and program staff create a safe space that fosters creativity, curiosity and openness. At 10:00 a.m., we have a curriculum-based program from Tapestry of Faith, and at 11:15 a.m., we offer creative arts such as drama and children's choir. In addition, we encourage social justice engagement with our community and the world. We also believe worship is an important aspect of religious life.
If you are interested in joining us, please register online or in person at the Religious Education office. For more information, visit the Religious Education Program website.
Safe Congregations Policy (DRAFT 2018)
Calendar of Sundays 2017-2018 and Upcoming Special Events
Both the Parents' Association and Religious Education Committee support the programming at All Souls by planning exciting events for the RE community and our multi-generational congregation.
RELIGIOUS EDUCATION (RE) COMMITTEE
The Religious Education Committee oversees the church's program of religious education for children and youth. Working with the Assistant Minister of Lifespan Faith Formation and other religious educators, the committee addresses curriculum, educational policy, special events, staffing and budget for programs that cover young people from nursery through high school.
PARENTS ASSOCIATION
The Parents Association supports the Religious Education program for children and youth by coordinating parent volunteers and organizing inter-generational events such as the Welcome Back Breakfast, Halloween party, the Christmas Pageant and Christmas toy collections and Easter basket preparation for children at Bellevue Hospital. If you would like to volunteer, please sign-up for events at one of the three PA meetings throughout the year, or contact the Parents Association co-chairs directly.
If you would like to know more about our ministry for children and youth, please pick up a copy of the Religious Education Brochure located in the vestibule or in the church office and visit the Religious Education Program website. Or feel free to email Rev. Tracy Sprowls, Assistant Minister for Lifetime Faith Formation or call her at (212) 535-5530.